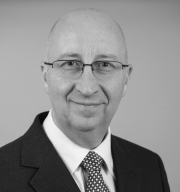 Ken Bannister, CertPFS, AIPW, CPD, Independent Financial Adviser and Estate Planning Consultant
Tel.
01329 833152
Email.
ken.bannisteractivewealth.co.uk
Ken has been providing professional Independent Financial Advice to private individuals and corporate clients, both large and small, for over 35 years. As a Financial Advisor, Ken prides himself in offering integrity and a dedicated focused service, bringing a wealth of knowledge to help clients achieve their financial goals. Ken is proud of the service that he provides and the testimonials of his many long established clients reflect his high standards and professionalism. Ken has been described by clients as working in a friendly relaxed manner, whilst providing clarity and unravelling the complex world of financial services.

As a qualified member of The Institute of Professional Will Writers, Ken also assists with the construction of Wills and Lasting Powers of Attorney, Probate and specialist trust work. This helps clients greatly in the areas of Inheritance Tax Mitigation, Estate Planning and Long Term Care.

Ken gives his time freely, to support small businesses through Southern Entrepreneurs, charities, rotary clubs and secondary schools to assist teenagers in the transition from school into employment. As a member of Solent Speakers (Toastmasters International), Ken helps people to become more confident in public speaking.

In his free time, Ken enjoys spending time with his family, walking with the family's two rescue dogs, coarse fishing and motorsports.

Qualifications
CII – Diploma in Regulated Financial Planning (CertPFS)
C/SQA – Diploma in Professional Financial Advice
CII - Chartered Insurance Institute Financial Planning Certificate
Coventry University - Certificate in Professional Development (CPD)
AIPW - Associate of the Institute of Professional Will Writers
Statement of Professional Standing (SPS)

Please refer to our client testimonials page and Vouched For for sincere and positive independent reviews.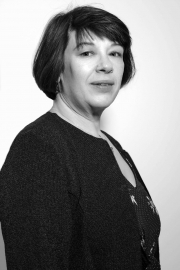 Hilary Tucker, Administration Manager
Tel.
01329 833152
Email.
hilary.tuckeractivewealth.co.uk
Hilary lives locally and has been part of the team for 16 years. As the Administration Manager, Hilary assists with research, processes business, liaises with clients and providers and manages the day-to-day office administration. Hilary's background includes administrative roles in Higher Education and Local Government.

Hilary has been Tawny Owl at a local Brownie pack for nearly 20 years and opened a Rainbow unit in 2018. Hilary also enjoys singing with Rock Choir, keep fit, cinema, theatre, comedy and reading.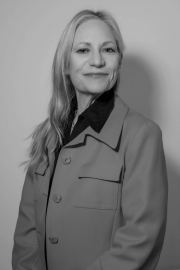 Helen Diment-Bannister, Director of Client Communications and Marketing
Tel.
01329 833152
Email.
helenactivewealth.co.uk
Helen has assisted Ken in growing the business, since they married, 23 years' ago. Her focus is in building relationships with clients by identifying their personal needs and supporting them. She has also been key in developing relationships with professional connections and implementing the marketing strategies. Helen's career includes NHS patient relationship mediation, working in Sales Training, Marketing, Magazines & PR in the Pharmaceutical Industry and she was the Fundraising Manager for the Children's Leukaemia Cancer Charity based at Southampton General Hospital.

Helen enjoys spending time with family and friends, travel and as a keen runner, Helen has raised important funds for; Mind, Breast Cancer Research, Rowan's Hospice, The British Heart Foundation and the National Autistic Society (completed the London Marathon). Helen is interested in the areas of behavioural psychology, Animal Welfare and protection of the environment.