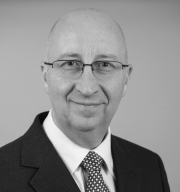 Ken Bannister, CertPFS, AIPW, CPD, Independent Financial Adviser and Estate Planning Consultant
Tel.
01329 833152
Email.
ken.bannisteractivewealth.co.uk
Ken has been providing professional Independent Financial Advice to private individuals and corporate clients, both large and small, for over 34 years. As a financial advisor, Ken prides himself in offering integrity and a dedicated personal service, bringing a wealth of knowledge to help clients achieve their financial goals. Ken is proud of the service that he provides and the testimonials of his many long-established clients reflect his high standards and professionalism. Ken has been described by clients as working in a friendly relaxed manner, whilst providing clarity and unravelling the complex world of financial services.

As a qualified member of The Institute of Professional Will Writers, Ken also assists with the construction of wills and Lasting Powers of Attorney, Probate and specialist trust work. This helps clients greatly in the areas of Inheritance Tax Mitigation, Estate Planning and Long Term Care.

Ken gives his time freely, to support small businesses through Southern Entrepreneurs, charities, rotary clubs and secondary schools to assist teenagers in the transition from school into employment. As a member of Solent Speakers (Toastmasters International), Ken helps people to become more confident in public speaking.

In his free time, Ken enjoys spending time with his family, walking with the family's two rescue dogs, coarse fishing and motorsports.

Qualifications

CII – Diploma in Regulated Financial Planning (CertPFS) C/SQA – Diploma in Professional Financial Advice Associate of the Institute of Professional Will Writers (AIPW) Chartered Insurance Institute Financial Planning Certificate Coventry University Certificate in Professional Development (CPD) CFA- Statement of Professional Standing (SPS)

Please refer to our client testimonials page and Vouched For for sincere and positive independent reviews.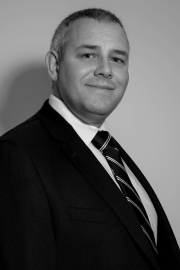 Kevin Cull, Diploma in Regulated Financial Planning (DipPFS), Independent Financial Planner & Estate Planning Consultant
Tel.
01329 833152
Email.
kevin.cullactivewealth.co.uk
Kevin is accredited with and holds the Diploma in Regulated Financial Planning and has 22 years' experience in the Financial Services industry. He is also able to assist you with the construction of your Wills, Lasting Powers of Attorney, Probate and specialist Trust work. His expertise is in helping clients understand their finances, adding value by building a financial plan installing certainty over their financial future.

Kevin has three children and when not being "dad taxi" to their various sporting activities and clubs, enjoys playing sport himself including cricket, squash, golf, football and cycling.

Kevin has organised golf days and completed the challenge of the London to Paris bike ride for his chosen charity, Cure Leukaemia. As a keen reader, Kevin has a particular interest in history and politics.

Qualifications

Diploma in Regulated Financial Planning (DipPFS)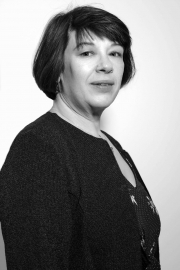 Hilary Tucker, Administration Manager
Tel.
01329 833152
Email.
hilary.tuckeractivewealth.co.uk
Hilary lives locally and has been part of the team for 14 years. As the Administration Manager, Hilary assists with research, processes business, liaises with clients and providers and manages the day-to-day office administration. Hilary's background includes administrative roles in Higher Education and Local Government.

Hilary has been Tawny Owl at a local Brownie pack for nearly 20 years and opened a Rainbow unit in 2018. Hilary also enjoys singing with Rock Choir, keep fit, cinema, theatre, comedy and reading.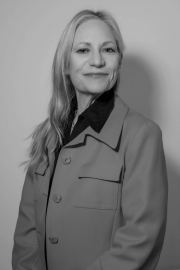 Helen Diment-Bannister, Director of Marketing and Communication
Tel.
01329 833152
Email.
helenactivewealth.co.uk
Helen has assisted Ken in growing the business, since they married, 21 years' ago. Her focus is in identifying client needs and she has been key in developing client relationships, professional connections and implementing the marketing strategies. Helen's career includes NHS patient relationship mediation, working in the Pharmaceutical Industry in Sales Training, Magazines, PR and Marketing.

Apart from busy family life, Helen is a keen runner and has taken part in many running events fundraising for; Mind, Breast Cancer Research, Rowan's Hospice, The British Heart Foundation, National Autistic Society (completed the London Marathon) and was the Fundraising Manager for the Children's Leukaemia Cancer Charity based at Southampton General Hospital. Helen is interested in the area of motivational psychology.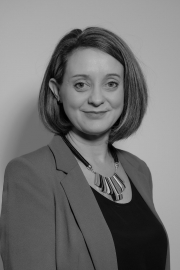 Nicky Edgar, Client Relationship Manager
Tel.
01329 833152
Email.
nicky.edgaractivewealth.co.uk
Nicky has recently joined the Active Wealth team as their Client Relationship Manager. Previously Nicky worked for 21 years at DXC Technology as part of IT Business Support team for the MoD. Nicky is embracing the new challenge of working in a completely different industry; she enjoys meeting new people and is applying her business skills to her new role, working with the financial advisor team and supporting current and new clients for Active Wealth.

Outside of work, Nicky is currently completing a floristry course as she has a passion for flowers. She also enjoys running and has completed the Brighton Marathon. Nicky also enjoys dancing, music and spending time with family and friends.